About me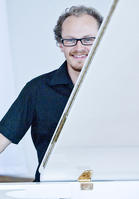 Guten Tag, my name is Michael Färber. I finished my PhD in 2018 in the Computational Logic group at Universität Innsbruck, working on learning proof search in proof assistants with Cezary Kaliszyk. My research interests include:
My private homepage is here.
Publications
See DBLP for a list of my publications.
orcid.org/0000-0003-1634-9525